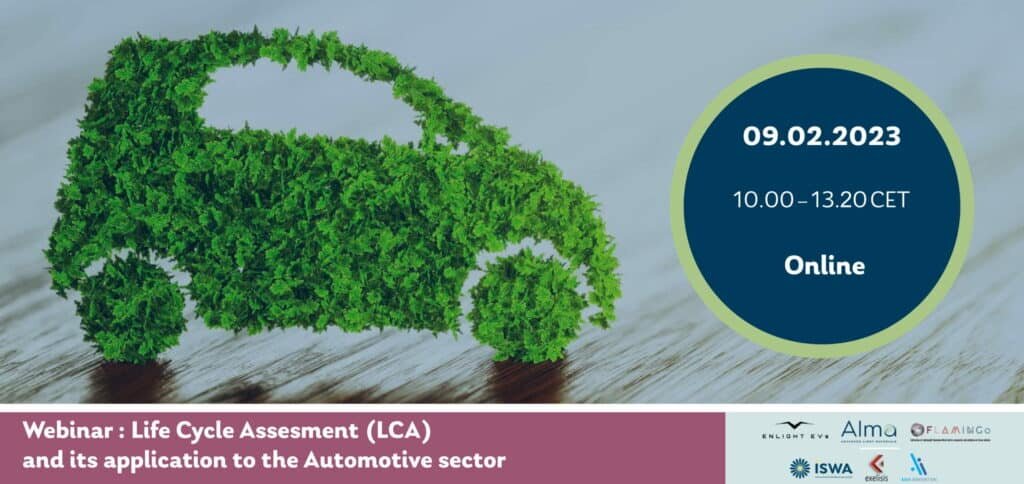 Advanced Circular LCA for Leaner and Greener Design
Demands for energy efficiency are growing each day. The FLAMINGo and ALMA projects are both developing lightweight solutions for electric vehicles that will reduce the overall weight and consumption on the road. To ensure sustainability throughout the entire circular value chain, the projects use LCA techniques to model the overall impact of their circular concepts. To thisthe two projects are organising a workshop that brings together experts in the field of LCA, to discuss their approaches, common challenges and possible solutions.
This workshop will be held on 9th of February 2023 with several guests across Europe, among which European Aluminium Association, and Projects REVOLUTION, LEVIS, and fatigue4light will present as guests.
The workshop will be hosted online from 10 am CET to 13.20 pm CET.
Sign up to learn more about Automotive LCA in the circular context: Register for the webinar