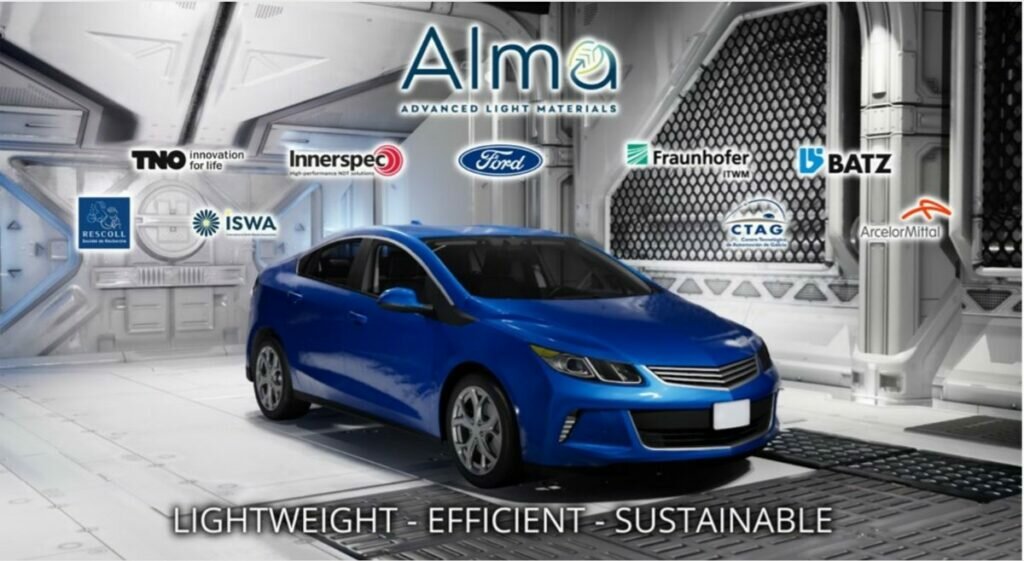 Europe's urban mobility future was discussed at the Urban Mobility Days (4-6 October) #UMD23 in Seville, Spain. This year's thematic focus is on Transport Skills, which is part of the European Year of Skills (2023) that supports people and businesses alike to receive the right skills for jobs and address skill shortages respectively. In the opening ceremony, EU Transport Commissioner Adina Vălean set the tone for the future of urban mobility in Europe, "We will need the best minds, the best innovators, and the most highly skilled people to create the mobility system that Europeans want and deserve."
On that front, ALMA, an EU Commission funded project under the Horizon 2020 Research and Innovation programme, is contributing to this vision. The EU project brings together interdisciplinary knowledge and unique skill sets of scientists, researchers, and engineers, from nine organisations across four European countries of France, Germany, The Netherlands, and Spain into one international collaboration with one overarching aim: to make innovative and sustainable urban mobility a reality in European cities through a novel lightweight battery electric vehicle using an eco-design approach.
Read about EU Green Week seminar here
This European collaboration is central to solving urban mobility challenges in the face of rapid urbanisation and climate change in the continent.
Undeniably, the future of humanity is urban, and punctuated with challenges.
And we know the implications of urban areas in European cities. For example, the UN Habitat's World Cities Report (2022) outlines some of these:
79% of EU citizens live in urban areas,
By 2050, 87% population is expected to be urban,
Urban areas have high carbon footprints, and greater dependence on private vehicles,
Large scale waste generation, among other environmental issues
The transport sector is implicated in these grand urbanisation and environmental challenges, accounting for more than third of CO2 emissions from end-use sectors (IEA, 2022). In 2022, cars and vans were the biggest contributors to carbon emissions within the transport sector, catering to around 48% of total global transport emissions (Statista, 2022).
Electric vehicles are, therefore, key to decarbonising road transport, a sector that accounts for approximately 1/6th of global emissions (IEA, 2022).
Aligning with the scale of urbanisation and resulting ecological pressures, there is an urgency to rethink transport systems in Europe, among other issues, promoting clean energy and incorporating energy-efficient mobility options, such as electric vehicles, to meet the ambitions of the European Green Deal.
Nonetheless, electric cars are not a panacea. Just like modern sustainability challenges are context-specific and require systems thinking approach, same is the case with transforming the future of e-mobility that responds to the needs of contemporary times, such as the much-vaunted transition to a circular economy, which must be just, inclusive and sustainable.
Also read: Specialty polymers are transforming vehicle lightweighting
This is where ALMA's novel battery electric vehicle with an eco-design approach will support the automotive industry's transition from a linear (take-make-use-dispose) model to a circular (reduce, reuse, repair, recycle) model. Ultimately, the goal is to make urban areas more liveable by transforming mobility through innovation.
This is how ALMA plans to get there:
Lightweighting vehicle structure, savings materials and energy, thereby cutting emissions
By assessing environmental impacts and costs using a circular approach
Developing new tech, manufacturing methods to create efficient end-of-life solutions
Verification of structural integrity, reliability and long-life service of the vehicle structure
Methodical inspection to enable reuse and repair
Finding solutions for recycling and recovery of materials used in vehicle
Full virtual verification of engineering approach and demonstration of circular use in real deployment conditions
Ensuring potential market uptake and raising awareness of Circular Economy and its application in the ALMA project
Our ambition is being realised, thanks to the European Union's Horizon 2020 Research and Innovation programme grant.
Therefore, we at ALMA, wholeheartedly support the Urban Mobility Days #UMD2023 as it offers a platform for other EU-funded programs, such as the CIVITAS Initiative, to highlight research and innovation in mobility that will help Europe decarbonise.