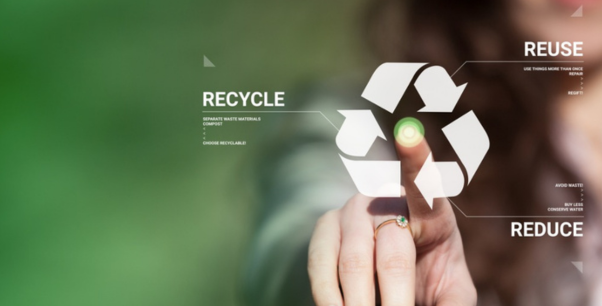 The LCA and LCC assessments in Work Package 1 (Circular Approach) will lead this Work Package. The WP7's aim is to identify the most eco-and economical efficient routes for end-of-life recycling and recovery of the advanced light materials developed in this project. These routes are then aligned with the forthcoming ELV legislative requirements, to pursue the complete circularity of the manufacturing process.

Two consortium partners have been closely involved in this work package: ArcelorMittal and TNO.
TNO focuses on recycling and recovering materials based on composites, whereas ArcelorMittal's expertise lies in the recycling and recovery of steel-based materials. Their respective focuses contribute to a comprehensive approach in sustainable material management at the end-of-life in the ALMA project.
TNO, for instance, conducted experiments in the past 18 months with SMC and steel laminate materials, transitioning from SMC 7150 to SMC-Tex (with a glass fibre component) for enhanced strength and absorption capacity. The project focused on assessing the reusability of recovered glass fibre, with promising results from solvolysis tests on SMC material.

Pyrolysis tests demonstrated valorisation of 5 wt% of the SMC feed via styrene recovery, and successful recovery of fibre and filler minerals from SMC-Tex. Both solvolysis and pyrolysis analyses indicate potential for the re-use of recovered materials.


ArcelorMittal, on the other hand, proposed new steel materials in the ALMA project, such as FortiformS 1270, Ultimate and Duplex. The former was chosen for its high mechanical properties to produce crash components, while the latter two steel materials were specifically developed and manufactured to achieve weight savings through reduced density.
Must read: ALMA project is 90% complete!
The effectiveness of steel for end-of-life and recycling is well-established, with over 99% of ferrous materials in a vehicle being recycled.
When proposing new steel for diverse markets, ArcelorMittal prioritises demonstrating its recyclability. The current treatment process for end-of-life vehicles involves hammer shredders breaking them into small fragments, with magnets separating ferrous from non-ferrous materials. The ferrous fraction is sold as scrap to steelmakers for melting, while a part of the nonferrous fraction, often a mixture of plastics, typically ends up in landfills.

ArcelorMittal conducted melting trials on the magnetic fraction post-shredding to assess organic pollutants in the fumes, ensuring compliance with environmental standards available in countries such as Luxembourg, known for its strong involvement in environment and legislations. This validates the continued use of existing end-of-life vehicle treatment and recycling methods, even with the incorporation of new steel products, such as steel sheet laminates, in vehicles.
Visit ALMA project at GACS Expo: Register here
In addition, recycling trials of the Ultimate (laminate) have been conducted to validate that the recycling of this product will not produce any risk of pollution due to the combustion of the plastic. The sensitive point in this project was with the laminates which contain a layer of polyamide, but ArcelorMittal validated this aspect with shredding trials to conclude that no polyamide fragment was liberated, thus no risk of increasing the waste part of shredded vehicles ending up in landfills.
As for material recycling and recovery of steel-based products, the current methods of treating and recycling end-of-life vehicles can be further employed, even with the integration of new steel products. A recommendation to steelmakers, as per ArcelorMittal, is not to exceed 10 per cent utilisation of batches of steel sheet laminate off-cuts in their scrap mix, to avoid a significant additional energy input (due to the combustion of the plastic layer) or to adjust other energy sources for those specific heats to maintain a consistent process.